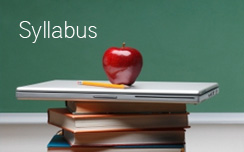 Ever since it's inception in 1996, Paramita has been successfully endeavoring to provide high Quality school education with a paradigm" No Child Left Behind ".
We have successfully built up a largely trained resource pool, developed state-of-the-art learner friendly infrastructure, researched and initiated several measures integrating cognitive, affective and kinesthetic fields in the transaction processes to make education truly holistic rather than education of the mind alone.Our focus is on student involvement, interest and attention while negotiating, experiencing and expressing their learnings and achievements. Children apply Design thinking, constructivist approach and Discovery method while learning and showcasing it. Therefore, transformation has become a reality in diverse areas with children showing institutionalized Public exam results, exemplary performance in art, music and sports at national and international platforms.I am extremely happy that Paramita has always stood up rock solid to the ideals and philosophy and worked for its 'Vision" of providing Quality, Equity and holistic education and developing 21st century skills by strictly adhering to the tenets of moral purpose of education.
Today we have branched out into Paramita High School-1 (SSC), Paramita High School-2 (SSC), Paramita Residential school (SSC), Paramita Heritage Central School (CBSE), IRIS World School (ICSE) and Explorica (CAMBRIDGE).
I appreciate and acknowledge the contributions made by School leaders, facilitators, guardians, office and ministerial staff. Paramita group will continue to engage in contributing to knowledge society.